About the club
All the best things come in little packages, and so it's true of Anstey RFC, which is absolutely the best village rugby club in Leicestershire, if not the whole bloody world. Founded in 1980, we've defied the global trend of shrinking numbers of players and clubs, and we are thriving.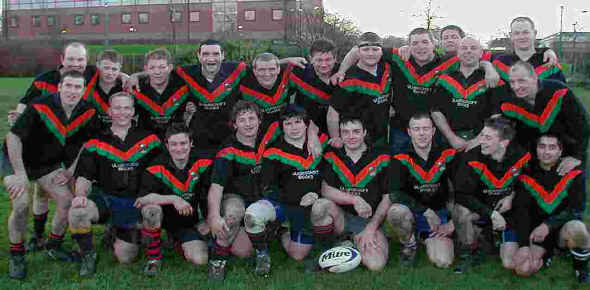 At the last count we've two senior teams, a new Vets team (well, a new old Vets team), a mini-junior section with teams at under-8 to under-16, and an under-16 girls team. And we've done it all without a single million pounds of lottery cash, of course with a little bit of help from our gambling supporters – www.topratedbingosites.co.uk/new/.
Anstey is 5 minutes off junction 21A of the M1 motorway, 3 miles north-west of Leicester city centre. Our ground has recently changed back to the Anstey Martin High School. More importantly, our proper clubhouse is the Old Hare and Hounds pub, 100 yards from the centre of Anstey, up Bradgate Road.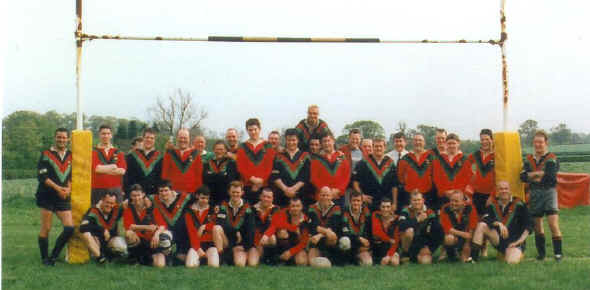 Anstey RFC play in black shirts with a red and emerald V-sash, black shorts and black socks. 2nd colours are red shirts with black and emerald V-sash. Women's underwear and nipple-clamps are optional for tours and invitation games. Anstey RFC play in the NLD/Leics 1 West division, along with East Leake, Castle Donington, Belper, Worksop, Ashby, Aylestonians and Bakewell Mannerians.

Anstey RFC's main sponsors are Ulverscroft Large Print Books and the Old Hare and Hounds, a Wolverhampton and Dudley Breweries managed house, and we thank them all earnestly for their support.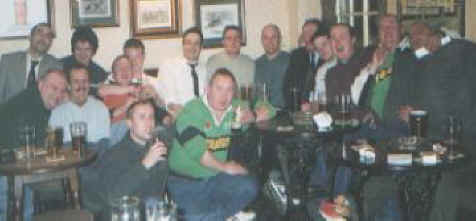 Anyone wishing to bask in the same blinding reflected glory of sponsoring the greatest village rugby club in the world should contact us before it's too late; you could get seriously injured in the stampede. Whether you can offer a few quid or another 20 foot container, we'd love to hear from you.
Sponsors
ULVERSCROFT LARGE PRINT BOOKS
Ulverscroft are the leading world-wide publishers of large print books, producing 61 brand new titles in large print every month. Large print books are now, to outward appearance, no different to a regular print book. There is a wide-range of titles and they offer a backlist of over 9,500 titles. These books are now found in every library in the English speaking world. They have restored the gift of reading to many thousands of the visually impaired and helped many people with learning difficulties.